The Value of Hospice Volunteering
Hospice volunteering is a fulfilling and powerful way to make a difference in the lives of so many others, and feel good about the way you use your time. As a hospice volunteer, you'll help patients and their families get through a difficult time, lending your compassion and support.
Coping with the final weeks, days, and moments of life due to a terminal illness can be extremely difficult and emotional. When you volunteer at a hospice facility with Sage Hospice, you'll work as part of a team to make this transition as easy and comfortable as possible for our patients and their loved ones.
Read on to learn more about the benefits of hospice volunteering, potential roles that may interest you, and what to do if you'd like to get started volunteering with the Sage Family of Companies.
What Is Hospice Volunteering?
Hospice volunteering is a fulfilling way to make a difference in the lives of others. When someone is in hospice care, it's because they're dying from a terminal illness. Working together with a hospice care team, volunteers help make their final days of life as comfortable and peaceful as possible.
People can receive hospice care either at home or at a hospice facility. Volunteer opportunities are available for both situations.
Why Become a Hospice Volunteer
Becoming a hospice volunteer is a wonderful way to give back to your community. Not only will you get to help others in their time of need, but volunteering can also help bring you a sense of fulfillment and purpose to your own life.
In fact, multiple studies show that people who volunteer are happier and healthier than those who don't. Volunteering has been shown to combat depression, strengthen mental health, and reduce stress levels.
The Impact of Hospice Care Volunteers
Hospice care volunteers make a direct impact on the lives of patients and their families.
The Ways Hospice Volunteers Make a Difference
If you'd like to volunteer at a hospice facility, there are a number of ways to get involved with the Sage Family of Companies. Most involve direct interaction with patients and families, but if for any reason that may not be right for you, there are other ways to offer your time, talents, and skills.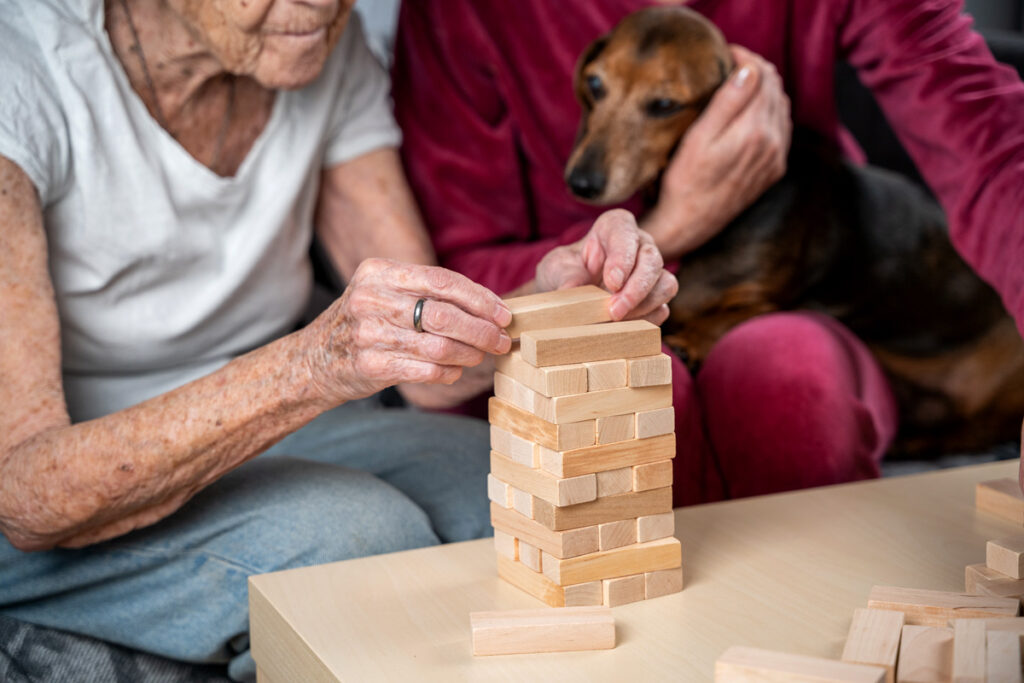 Companionship and Emotional Support
One of the most important ways for volunteers to contribute to a hospice care team is by offering companionship and emotional support to patients. For many, the time spent in hospice care is extremely emotional, as they prepare to transition out of life and say goodbye to their family and friends.
Volunteers can help ease some of these difficult emotions by spending time with patients, listening to their stories, engaging in conversation, and providing a familiar, comforting presence. Many volunteers find that helping others in this was has a transformative effect on their own happiness and feelings of self worth.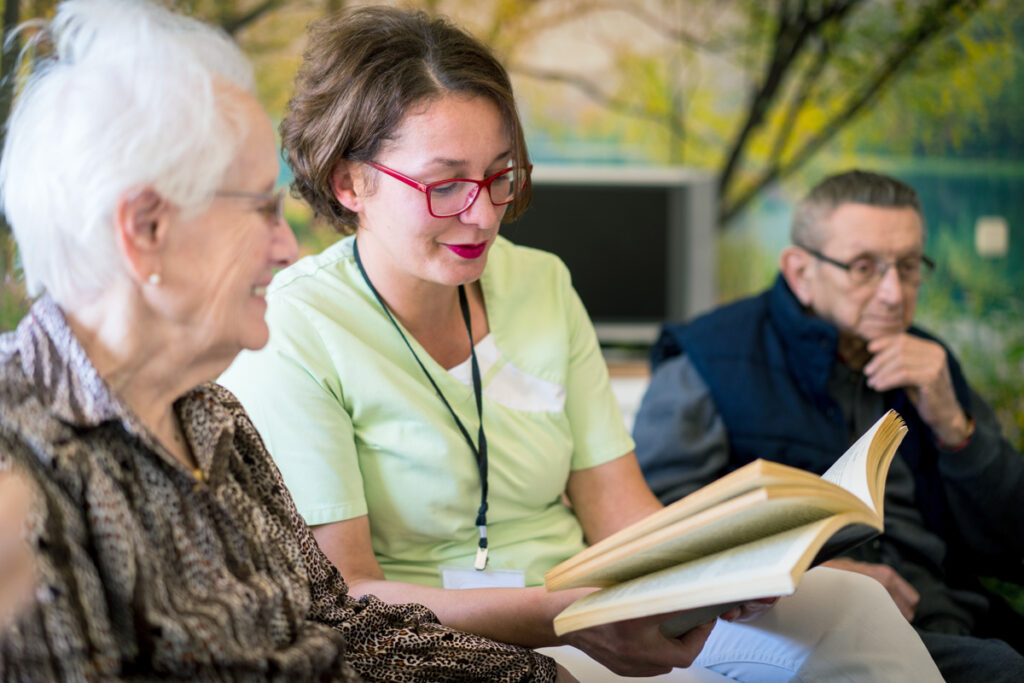 Practical Assistance
Volunteers can also offer practical assistance to patients, including running errands, providing meal prep, pet care, and assisting with household chores. Taking these everyday yet vital tasks off the hands of patients and their loved ones can make a tremendous difference for the whole family.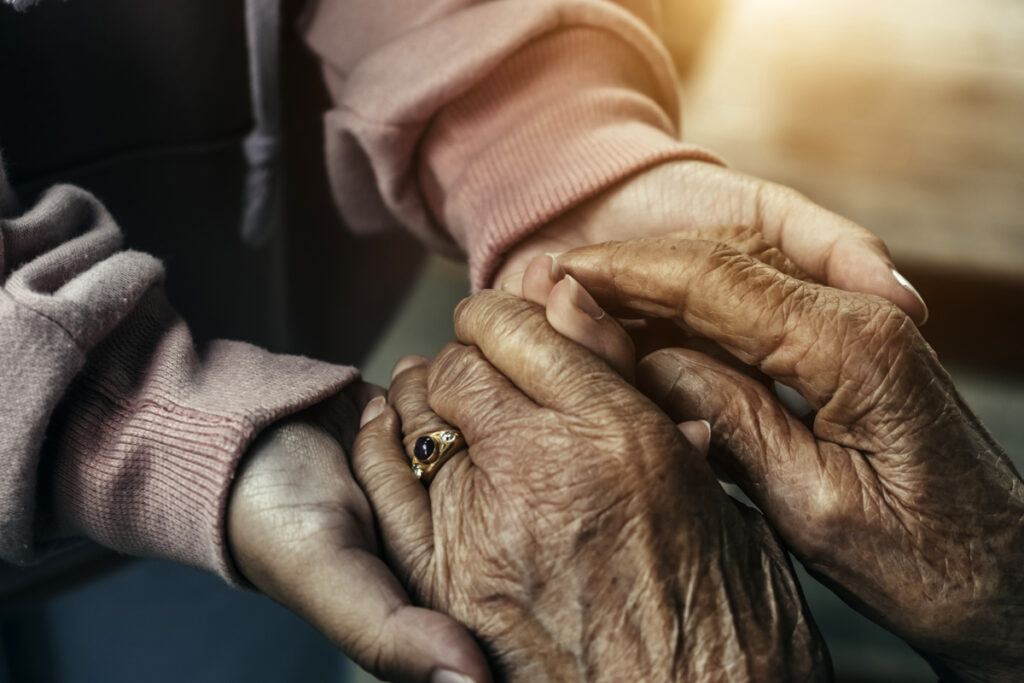 Bereavement Support
Many hospice volunteers find their calling in supporting the loved ones of those who are dying. This support extends even after death, when grieving may become more intense. For hospice volunteers, being there for loved ones can involve listening, connecting family members and friends with resources and support groups, and simply being there throughout the bereavement process.
Administrative Support
If you feel more comfortable supporting a hospice from behind the scenes, consider administrative support. Hospice volunteers in this capacity can contribute to many important tasks that are vital for the health and wellbeing of patients. These include answering phones, filing, organizing, data entry, and coordinating patient and family mailings.
How to Get Started With Volunteering at the Sage Family of Companies
If you're interested in beginning volunteering, the Sage Family of Companies is eager to welcome you to the team. Getting involved is a straightforward process and involves the following:
Research the Sage Family of Companies and read up on our

mission, values, and services

we offer at multiple locations across the country. This will help assure your personal goals and values are aligned with ours before making any commitments.
Contact us to express your interest in hospice volunteering. We'll provide additional information about what volunteering with us entails. We can also guide you through the application process. We're happy to answer any questions you may have. You can contact us today using this form.
Complete the application form. Completion of this form is required to volunteer with the Sage Family of Companies. The application asks for information on your background, skills, and availability. Please fill out the form completely and accurately. You may be asked for additional documentation and references.
Meet with your volunteer coordinator and attend orientation. Once your application has been accepted, your volunteer coordinator will set up a time to meet with you, and for you to attend your orientation. This will help the Sage Family of Companies get to know you better, and allow you to learn more about the expectations, policies, and procedures of your hospice volunteering role. Come prepared with questions and be ready to engage.
Complete training. The Sage Family of Companies provides comprehensive training for all volunteers. This will ensure that you're prepared for your new volunteer role and can serve patients and their families to the best of your ability. Training topics include patient care, communication skills, and emotional support.
Summary
Hospice volunteering is a way to make a real impact on the lives of others in need. There are a number of ways you can get involved, including by providing companionship and emotional support, offering practical assistance, supporting loved ones through the grieving process, and providing administrative support. To get started on your volunteer journey, choose a location.
Elevation Hospice
Colorado
Elevation Hospice
Colorado
References
Does Volunteering Make Us Happier, or Are Happier People More Likely to Volunteer? (2020).
Volunteering with Hospice and its Benefits
Volunteering and Health: What Impact Does It Really Have? (2017).