The holiday season is a time for festive gatherings, cherished traditions, and creating joyous memories with family and friends. However, for those caring for loved ones with chronic or terminal illnesses, this time of year can bring added stress and exhaustion. Balancing the desire to celebrate the season with caregiving responsibilities can feel overwhelming and lead you to feel like you're burning the candle at both ends.
Fortunately, there are resources available for caregivers, including respite care. In this article, we'll delve into the numerous benefits of respite care during the holiday season, explore how it can help alleviate stress by providing a much-needed break for caregivers, and ultimately enhance the quality of life for those receiving care and their families..
Are you or a loved one living with a chronic or terminal illness?
The Sage Family of Companies is here to help.
What is Respite Care?
Respite care is a type of care that provides breaks for primary caregivers. This care can last anywhere from a few hours to a couple days to several weeks at a time. Individuals may receive respite care at home or in a healthcare facility, such as a nursing home or assisted living facility.
When your loved one is in respite care, you can be rest assured that they'll be well taken care of by a team of specially trained respite care providers.
The Benefits of Respite Care for the Holidays
Respite care offers a number of benefits that will allow your whole family to savor the magic of the holiday season.
Reduce Holiday Stress
Caring for a loved one with a life-limiting or terminal illness can be emotionally and physically draining, and the holiday season often intensifies these demands. The pressure to create the perfect holiday experience while maintaining your caregiving responsibilities can lead to stress and burnout. Holiday respite care acts as a safety net, alleviating the stress of caregiving and providing temporary but essential relief. This break can prevent burnout, relieve feelings of guilt that you're not giving enough of yourself to any tasks, and help caregivers take care of their own well-being, ensuring they can continue to provide the best care for their loved one in the long run.
Peace of Mind
With the assurance that your loved one is in capable hands with respite services, caregivers can experience a sense of peace as they can relax and enjoy the holiday season. This peace of mind is invaluable and allows caregivers to fully participate in cherished holiday moments, knowing that their loved one's needs are being met with respect, compassion, and dignity.
Flexibility to Travel
One of the joys of the holiday season is getting to spend time with family and friends, many of whom may live far away. When you're caring for a loved one with a chronic illness, it can feel impossible to pack up and travel. But respite care over Christmas and other seasonal holidays in a healthcare facility allows your family the opportunity to take these meaningful trips to spend time with others without worrying about your loved one's care needs.
Reconnect With Other Family Members
Even when our friends and family live in the same town – or even the same home – it's easy to miss chances to spend quality time together with the hustle and bustle of everyday life along with caregiving responsibilities. The holidays are a time to slow down and enjoy the small moments with those near and dear to us. Knowing your loved one is being well cared for in respite care gives you the opportunity to reconnect with other relatives during this festive time.
Opportunities to for Your Loved One to Connect and Socialize With Others
While respite care certainly offers a number of advantages for caregivers, those receiving care benefit, as well. Your loved one will have the opportunity to interact with different caregivers and other members of the community, which can be stimulating and socially enriching. Additionally, respite care services are designed to meet the unique needs of each care recipient, ensuring they receive the personalized care and proper attention during their primary caregiver's absence.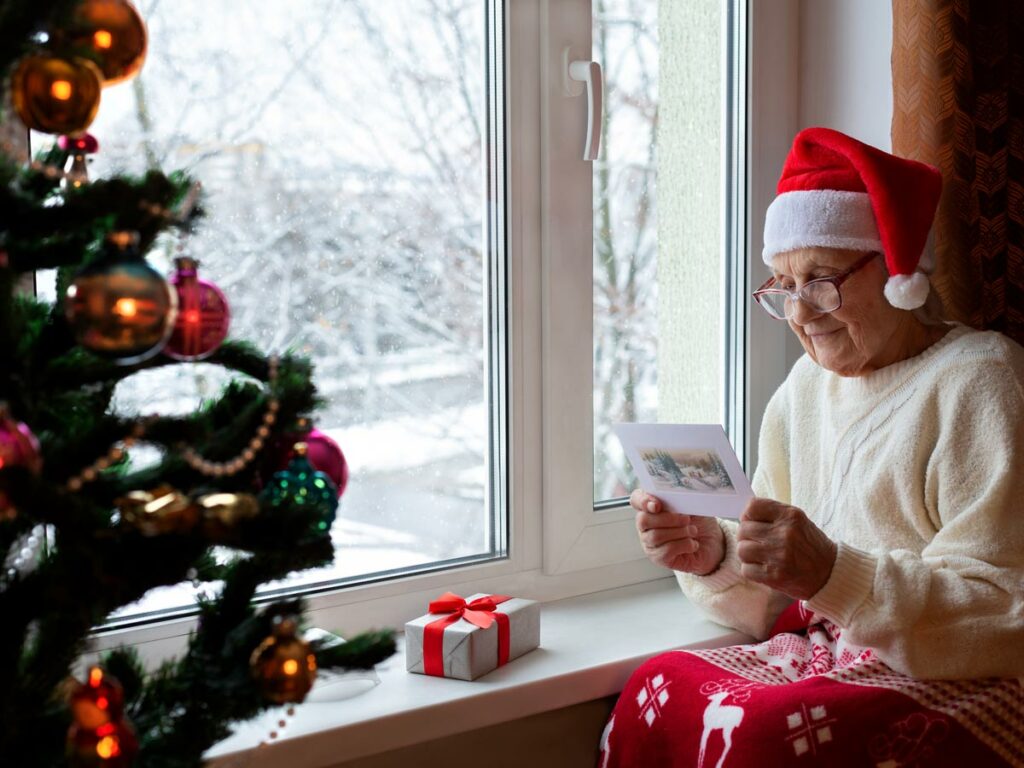 FAQ's
Here are some frequently asked questions about respite care for the holidays.
Who is Best Suited for Respite Care?
Respite care is best-suited for caregivers who are providing support for loved ones with chronic or terminal illnesses or other health needs. It can be particularly beneficial for those who are feeling overwhelmed by the demands of caregiving, whether physically, emotionally, or mentally. Respite care can provide the opportunity for these individuals to take a much-needed break and focus on their own well-being.
Are There Any Disadvantages to Respite Care?
While respite care offers a number of benefits, there are some potential drawbacks to consider. Some individuals may experience anxiety or discomfort with the introduction of new caregivers. It's important to keep up good communication with your loved one's respite care team to address any potential concerns and ensure a smooth transition. Another potential disadvantage of respite care is the cost. Medicare will cover the majority of the cost associated with respite care up to five days. Medicaid may also provide some coverage. Most private health insurance plans don't cover respite care. You'll be responsible for all costs not covered by government programs or insurance.
What are Signs of Caregiver Burnout?
Signs of caregiver burnout include constant fatigue, irritability, change in sleep patterns, feeling hopelessness, loneliness or social withdrawal, and neglecting one's own health and well-being. Physical symptoms, including pain and headaches are also quite common. 
What are Effective Ways Caregivers Can Practice Selfcare?
Partaking in self-care is essential for caregivers to maintain their own health so they can provide the best care possible for their loved ones. Effective self-care strategies include seeking support from friends and family, connecting with support groups, setting boundaries to ensure time for personal activities and to look after your own health, delegating tasks when possible, and learning to say no without guilt. Lifestyle habits, such as maintaining a nutritious diet, regular physical activity, and appropriate sleep are also paramount to prevent burnout. Finally, mindfulness-based activities, including deep breathing, meditation, and yoga, can help prevent and reduce stress associated with caregiving. 
Respite Care Throughout the Year
While respite care can be especially helpful during the holiday season, it's a resource that is available all year round. If you need to travel or if you're feeling stressed and like you'd benefit from a break from caregiving, you can use these services at any time of the year.
Respite Care for the Holidays: The Sage Family of Companies Can Help
The holidays can be a stressful time of year in the best of scenarios, but when you're caring for a loved one with a chronic illness, it can feel especially overwhelming. If you need a temporary break this holiday season, respite care can step in.
The Sage Family of Companies offers the following respite care services:
Trained and Compassionate Caregivers
Relief for Family Caregivers
Personalized Care Plans
Companionship and Emotional Support
Assistance with Daily Activities
Medication Management
24/7 Availability
Don't hesitate to get in touch to learn more about how the Sage Family of Companies can help your whole family enjoy the magic of the holiday season.
Elevation Hospice
Colorado
Elevation Hospice
Colorado
References