Whether you're seeking Alzheimer's care for a parent or caring for dementia in a beloved sibling, the road is long and difficult, but it's not hopeless.
When you receive the news that a loved one has been diagnosed with dementia, it can be devastating. In addition to accepting how the illness will change your loved one and your family, deciding how to manage their dementia care can feel overwhelming.
Of the 5.8 million people living with Alzheimer's disease or a related dementia in the U.S., many remain at home, allowing them to live comfortably in their own surroundings and stay close to their family. But caretaking isn't easy and comes with a number of responsibilities, challenges, and stresses. As the disease progresses, the role of a caretaker becomes even more demanding and complex.
Of course, it's natural to want to do everything you can to take care of your loved one. However, without the appropriate support, Alzheimer's and dementia caregivers can quickly burn out and put their own health at risk. It's important to know when it may be time to seek additional help.
From early-onset (Mobile Primary Care) to life-limiting progression (Palliative Care) to a terminal diagnosis (Hospice Care), Sage provides specific care for each distinct phase of this disease.
Read on to learn how to provide the best care for your loved one with dementia while also taking care of yourself.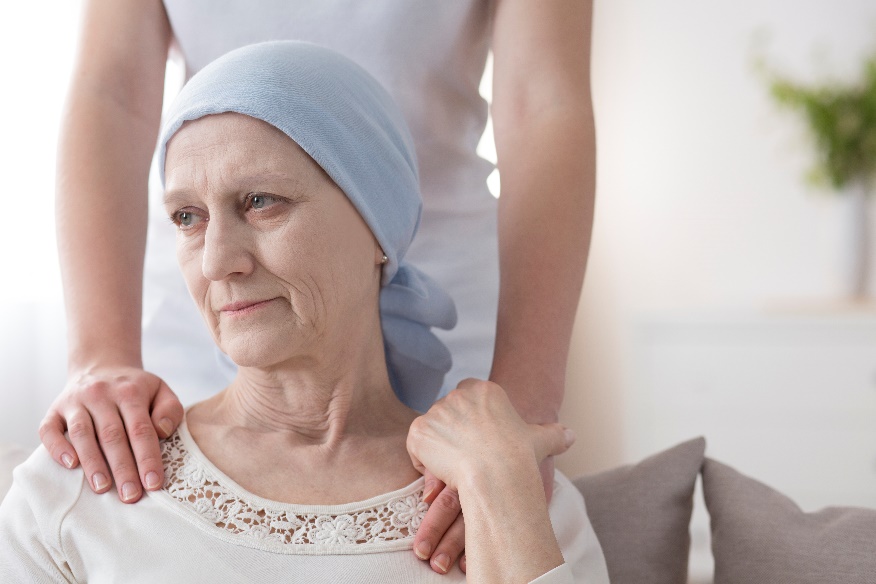 Recognizing the Signs of Dementia
Maybe your loved one has been extra forgetful lately or seems to "space out" in the middle of routine tasks like getting ready for the day or cooking. These situations can be unnerving, especially if they're happening with more frequency. But the best thing you can do is be aware of the signs and help your loved one report them to their doctor.
First things first. In order to provide the best dementia care, it's important to know the signs so you can know when it's time to talk to a doctor.
Early signs of dementia include:
Memory loss that disrupts day-to-day life
Difficulty planning or solving problems
Challenges completing familiar tasks, such as preparing a meal or driving to a familiar location
Misplacing things and not being able to retrace their steps
Forgetting words or not being able to follow a conversation
Trouble understanding visuals and judging distance
Poor judgment
As the disease progresses, symptoms of dementia worsen. Your loved one may exhibit more signs of confusion and disorientation. Signs of middle-stage dementia include:
Forgetting events, personal history, and personal information, including address and phone number
Confusion with dates and passing of time
Feeling moody and withdrawn from work and social activities
Personality changes, including suspiciousness and delusions
Having trouble controlling bladder and bowel movements
Changes in sleep patterns
Increased tendency to wander or get lost
In the later stages of dementia, symptoms become severe and the person requires around-the-clock care for their health and safety. At this point, it is unlikely you will be able to be the sole caretaker for your loved one. You may want to consider assisted living facilities with memory care units or an in-home caretaker. Symptoms of late-stage dementia include:
Losing awareness of recent experiences and surroundings
Needing assistance with everyday personal care
Changes in physical abilities, including walking, sitting, and ultimately, swallowing
Difficulty communicating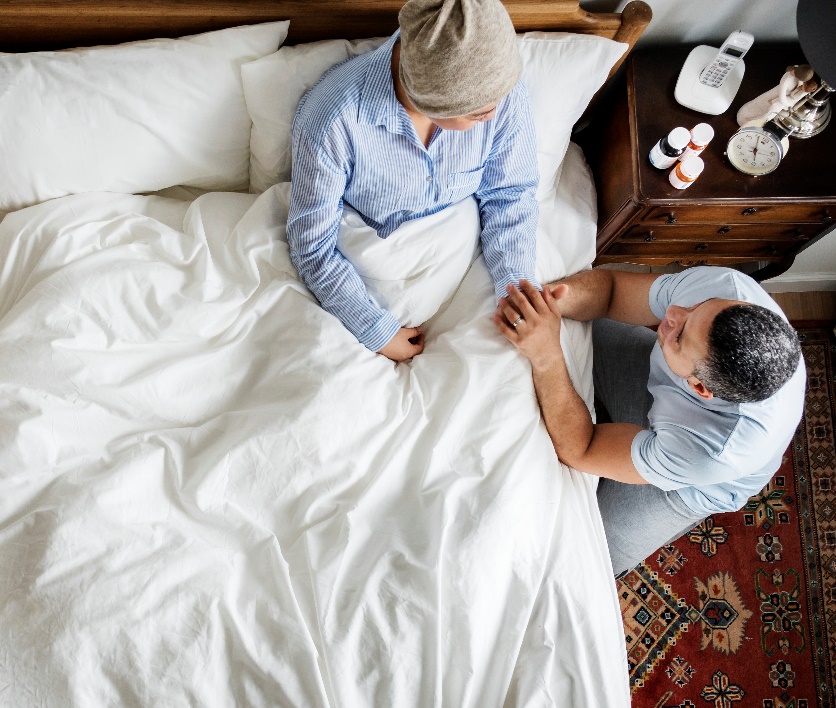 Dementia Care: Caring for a Loved One With Dementia
To help someone with dementia, you will need to assist with various aspects of their life, including bathing, grooming, getting dressed, and prepping meals. Having a routine and plan of action will help make these daily tasks easier.
To provide the best dementia and Alzheimer's care, you'll also need to consider making sure your home is a safe environment for your loved one.
Are you or a loved one living with a chronic or terminal illness?
The Sage Family of Companies is here to help.
Helping Someone Maintain a Healthy Lifestyle With Dementia
Dealing with dementia creates a number of challenges in everyday life. When caring for dementia patients and helping them with their day-to-day tasks, keep these tips in mind during early stages of the disease, and as it progresses:
Stick to a schedule when it comes to bathing, grooming, and meal times. Allow enough time to complete these tasks and eat.
Help your loved one write things down, including appointments, important dates, and to-do lists.
Set reminders and use a pill-box organizer to make sure medications are taken correctly.
Buy your loved one comfortable, easy-to-wear clothing.
Allow the person to groom or bathe themself as much as safely possible.
Since people with dementia often have trouble making decisions for themselves, it's important to assist them in maintaining a healthy lifestyle. Some tips to consider include:
Choose activities that will keep them active, including household chores, gardening, and taking walks.
Keep your refrigerator stocked with nutritious foods.
When grocery shopping, consider meals and snacks that are easy to prepare, such as premade salads, fruits, and single-portion yogurts.
Give your loved ones a choice of which foods they want.
Try to make physical activity more fun by adding music or playing a game.
Home Safety Tips
Dementia can impair a person's judgment and awareness of their surroundings. Therefore, caring for dementia and Alzheimer's patients means removing hazards from your home that can put your loved one at risk. This will also help give them more independence to move about freely.
Tips to make your home a safer place for someone with dementia include:
Have a sturdy shower chair and install grab bars in your bathroom to prevent falls.
Fit any set of stairs with at least one handrail and use safety grips on stairs.
Insert safety plugs into electrical outlets when not in use.
Use kitchen appliances with an automatic shutoff feature.
Apply stove knob covers or shut off the gas when not in use.
Make sure walkways, hallways, and rooms are well lit.
Remove throw rugs, extension cords, or any clutter that could cause the person to trip.
Put medications in a locked drawer or cabinet.
Keep cleaning products, laundry detergents, and other products with harmful chemicals out of sight and secured.
Have a list of emergency numbers handy, including the local emergency room and police and fire departments.
Advice for Communicating With Someone With Dementia
People with dementia often have difficulty remembering their thoughts, words, and even their surroundings. They may also have difficulty understanding what others are trying to tell them.
While this can be incredibly frustrating for them, it can also make having a conversation with your loved one challenging and fraught with confusion and misunderstanding. A bit of patience can go a long way, as can the following strategies to better communicate with someone with dementia:
Allow your loved one to talk uninterrupted and listen to what they are saying.
Stay connected while talking to your loved one by maintaining eye contact, calling them by their name, and holding their hand.
If you don't understand what the person is saying, try to interpret it through context and body language. When they are finished speaking, ask more questions or guess what it could be.
Be aware of your nonverbal cues and remain calm and neutral.
Avoid distractions, such as television or radio on in the background.
Offer gentle encouragement but refrain from talking to the person like a child.
Use simple sentences and ask yes-or-no questions when possible, especially during later stages of the disease.
Don't criticize or correct mistakes.
Try using visual cues, such as holding up a change of clothes to signal getting dressed or pointing to the bathroom to ask if they need to use the facilities.
If you feel yourself getting frustrated, take a break and return to the conversation later.
Caring for Your Own Mental Health: How to Deal With Dementia and Alzheimer's as a Family Member
It's not uncommon for dementia and Alzheimer's caregivers to put their loved ones' needs ahead of their own. Eventually, caring for dementia can catch up to you and have a devastating effect on your own mental health, making dementia caregiver support an absolute necessity.
Research shows that compared to non caretakers, dementia caretakers experience higher levels of depression, stress, and anxiety, as well as lower levels of overall well-being.
While caretaking can be rewarding, providing care for someone with dementia can also be emotionally exhausting. Feelings of frustration, sadness, anger, despair, and loneliness are all completely normal. However, if you don't have the appropriate support to cope with these feelings, your own health can suffer.
To prevent burnout, consider the following support for caretakers of dementia:
Remember that you don't need to be the sole person responsible for caretaking. Ask for help from your family, friends, and neighbors.
Take breaks and time for yourself throughout the day.
Keep up with your own hobbies and interests.
Maintain a healthy diet and exercise as often as you can.
Lean into your support system and spend time with friends.
Join a support group to connect with other dementia caretakers.
Try relaxation techniques, such as meditation, breathing exercises, or progressive muscle relaxation.
See your doctor regularly and report any changes in appetite or sleeping patterns.
At Sage, our team prides itself on using the methodologies of renowned dementia expert Barbara Karnes, RN. For more information on the medical rationale behind proper dementia care, consider these resources:
Are you or a loved one living with a chronic or terminal illness?
The Sage Family of Companies is here to help.
When to Consider Outside Help
It's a cruel and unfair truth of the disease that as your loved one's dementia progresses, their symptoms will get worse and caretaking will become harder to manage.
Later stages of dementia require round-the-clock care and it is impossible to do it all on your own. If you're feeling overwhelmed, exhausted, constantly stressed, and like you are no longer able to care for your loved one on your own, it's time to consider outside help.
One option is respite care. This involves having others care for the person with dementia, offering a temporary break for the primary caretaker. Respite care will allow you to take time for yourself to spend with family and friends, run important errands, or simply relax.
Respite care can be essential to caretakers' mental well-being, allowing them to re-energize and reconnect with themselves so they are better able to support and care for their loved one. Sage takes pride in providing supportive and personalized mobile respite care to dementia patients in need in the Southern Arizona region.
The Role of Home Support in Caretaking
One form of respite care to consider is dementia home care. This service will provide living assistance to your loved one from the comfort of your own home. A home care aid can be available for just a couple of hours a day to 24-hour care.
A home-care aid will assist with basic daily living tasks, such as bathing, dressing, and light housework. Sometimes, a home-care aid will simply keep your loved one company. If required, home support services can also provide an aid who will offer total bedside care.
Home support services allow you to take time for yourself away from caretaking, while knowing your loved one is safe and taken care of at home. It also gives your loved one a chance to interact and socialize with others.
Caretakers with Sage Hospice are carefully screened, insured, and receive ongoing training to enhance their skills so you can be rest assured your loved one's care is in the best hands.
How to Relay Observations to Your Loved One's Doctor
As a caretaker, you'll play an important role in communicating with your loved ones' doctors. It's best to start planning for this before the office visit.
Keep a journal of observations you've made about your loved one, including when memory problems developed or worsened, how their symptoms are impacting their life, changes in eating and sleeping patterns, mood changes, and any other behavioral issues you've noticed.
Have a list of all the medications and supplements they're taking, including dosage and frequency. Also be ready to provide a medical history for your loved one and your family.
Finally, bring a list of questions and a pen and paper to take notes during the appointment. Caring for a dementia patient can be new and frightening, but your healthcare provider can share answers and resources.
Keep in mind, mobile nurses will monitor and take notes on the actions performed on the patient, including X-Rays, blood-work, and other assessment types. In partnering with Sage, you'll regularly receive updates on what's happening with your loved one and can have critical information relayed to other medical professionals for you.
Planning for the Future: Palliative and Hospice Care
No one wants to think about what will happen when you can no longer care for your loved one, but because of the nature of the disease, it is necessary to have a plan for the future.
Often, people don't start to plan for end-of-life care until it is too late. It gets pushed down the road until the patient loses the ability to share their wishes and how they want to experience the last few chapters of their life.
If you are still able to talk to your loved one about their wishes, have these discussions as early as possible. If dementia is in its later stages, there are steps you can take to make your loved one's end of life as comfortable as possible.
In choosing Sage as your mobile dementia care partner, you'll receive support from an experienced nurse in planning for your loved one's future based on their specific life circumstances and health status. Here's some more insight on the various types of care to be considered.
Palliative Care
One option to consider is palliative care. This is a specialized form of healthcare providing pain relief and symptom management for patients diagnosed with a chronic illness, such as dementia. Palliative care nurses focus on making the person as comfortable as possible, enhancing their quality of life, and easing distress. A person may receive palliative care for any length of time, at any stage of their illness, and whether or not they are seeking curative treatment.
A palliative-care team includes specialty doctors, nurses, and social workers to help the individual and their family with not only medical treatment, but mental and social support. Each palliative care plan is tailored to the patient's individual needs. With Sage palliative care, these support types can be provided in home or at a medical facility.
Hospice Care
At some point, palliative care may no longer be enough. At later stages of dementia, the disease becomes so life limiting and it becomes time to think about end-of-life care. This is when you may consider hospice care.
Unlike palliative care, hospice care is offered to patients who are not seeking curative treatment. The goal is to improve a patient's quality of life and to make the most of the time they have left.
Hospice care focuses on pain relief and symptom management, reducing distress, and supporting the patient's cultural, spiritual, or religious practices. Hospice care teams often include specialized doctors and nurses, social workers, mental health specialists, massage therapists, spiritual advisers, and grief counselors.
Sage hospice care can be provided in-home or at a specialized facility. Either way, it will comfort you and your family to know that your loved one is comfortable and their pain is being eased at the end of their life.
Dementia / Alzheimer's Care – Bottom Line
Being a caretaker for a loved one with dementia is never going to be easy. You will be challenged mentally, physically, and emotionally every day.
Having appropriate support is paramount to both you and your loved one's health. If you're feeling burnt out and like you can no longer care for your loved one on your own, it's time to seek some help. Whether that's from family and friends or a professional service like home care, palliative care, or hospice care, that additional assistance can make all the difference.
Let the Sage Family guide you and the ones you love through the most uncomfortable times of your lives and beyond. We can help you so you can help them.
For more information or to make a referral:
For the full criteria guidance on the factors influencing hospice eligibility, please contact us or see the complete LCD guide on the CMS website. You can also make a hospice referral using the contact information below.
The Sage Family of Companies provides hospice services in:
Elevation Hospice
Colorado
Elevation Hospice
Colorado