The 5 Stages of Palliative Care
Living with a chronic or terminal illness is a heartbreaking challenge that affects every aspect of your life. Not only can the symptoms of a life-limiting disease drain you physically, but they can also take a toll on your mental and emotional health as well.
A chronic illness may also strain your social life and affect your relationships. You may no longer be able to complete routine tasks or participate in the activities you enjoy. Your illness can impact your family, too, as they help manage the disease and deal with their own heartache over their loved one's sickness.
Fortunately, several resources are available to help you and your loved ones improve your quality of life. Palliative care is among the most helpful. It's a specialized type of care for living with a life-limiting disease.
Read on to learn more about what palliative care is, who qualifies, the five stages of palliative care, and how this type of care can help you and your loved ones.
---
What Is Palliative Care?
Palliative care is specialized care for those living with chronic illnesses. It focuses on providing relief from pain and other symptoms. You can choose this type of care at any stage of your disease. The goal of palliative care is to enhance the quality of life for patients and their loved ones.
---
The 5 Stages of Palliative Care
There are 5 phases of palliative care. Here's a look at what they are and what you can expect from each.
Stage 1: Create a Plan
In the first stage, you'll have a consultation with your palliative care team. During this meeting, you'll help them to create a treatment plan.
This may look different from person to person, but some things you may discuss include:
Your symptoms
Your current medications and treatments
How your illness is affecting your everyday life and your family's life
The role your loved ones play in your care
The expected progression of your illness
Where you'd like to receive palliative care
Choose Your Palliative Care Location
You and your doctor will discuss whether you want to receive palliative care at home or at a healthcare facility. You'll also talk about ways to prevent and ease your pain and other symptoms and improve your quality of life. Your primary care and palliative healthcare teams will work hand in hand to ensure you're getting all the treatment you need.
At this time, you may also want to begin conversations around a living will or advance directives. These are legal instructions that state your preferences for medical care should you no longer be able to make those decisions.
Discuss Power of Attorney
You may also elect to have a healthcare power of attorney, in which you choose a loved one to make medical treatment decisions for you. These are difficult topics to consider, and you don't have to make a decision right away if you aren't ready.
Stage 2: Active Monitoring And Symptom Management
The next stage of palliative care is enacting the palliative care plan. This stage focuses on managing your symptoms and the side effects of any medications you may be taking. You'll work with palliative care nurses, doctors, and other specialists who will manage your care and monitor the progression of your disease.
You may receive referrals to specialists in pain management, psychology, or integrative palliative medicine. You might also learn some techniques to enhance your comfort and well-being, such as meditation, visualization, breathing exercises, massage, and healing touch. You may receive nutrition and exercise guidance too, along with mental health counseling.
Stage 3: Disease Progression
If your disease continues to progress, in the third stage, your care team may adjust your treatment plan as needed. They may also make changes to your medications or their doses. This is often the time to start preparing emotionally for what may come.
Discuss End of Life
It can be incredibly difficult, but having a discussion with your doctors and loved ones about what to expect when treatment is no longer working can help make the process easier to manage.
Work With A Counselor
A counselor or therapist will work to create a safe space to discuss your emotions around end-of-life, dying, and what your wishes are as you transition. This step in the 5 stages of palliative care can be extremely distressing, and you'll continue to have access to mental and emotional support.
If religion or spirituality is a part of your life, you might meet with a chaplain or other spiritual adviser to discuss your needs or concerns.
Stage 4: End-of-life
If your disease and overall health continue to worsen and your palliative care team has determined the treatment plan is no longer helping, it may be time to transition to end-of-life care. This is when hospice care is often brought in. Hospice and palliative care can be received at home or in a hospice facility.
The goal of this stage is to manage symptoms, enhance your physical comfort, and provide emotional support for you and your loved ones.
Stage 5: Bereavement
The final stage of palliative care comes after death when families and loved ones are grieving. Bereavement is an extremely emotional period, and your care team will continue to be there to support your loved ones after you've passed on. The goal at this phase is to help them cope with your loss so they can start the healing process.
Bereavement services may include continued counseling, introduction to peer support groups, and spiritual support through a chaplain or a faith leader.
---
What Qualifies a Person for Palliative Care?
Any person at any age who has a serious illness can qualify for palliative care. You don't need to wait until your disease has advanced or you're in your final months of life to begin.
Common diseases people receive palliative care for include:
Cancer
Heart disease
Alzheimer's disease or dementia
Kidney failure
Parkinson's disease
Cystic fibrosis
Chronic obstructive pulmonary disease (COPD)
Stroke
Lung disease
End-stage liver disease
Multiple sclerosis
Amyotrophic lateral sclerosis (ALS)
You may be at any stage of disease and decide to opt for palliative care. Often people consider this type of care soon after receiving a diagnosis.
---
What Does Palliative Care Include?
Palliative care includes different types of support from a diverse team of doctors, nurses, social workers, dietitians, spiritual advisors like chaplains, and other healthcare workers. It's there to ensure that you and your loved ones receive the best possible quality of life in trying times.
With palliative care services, you'll receive:
Medical care for your illness and symptoms
Emotional, psychological, social, and spiritual support.
Guidance for managing logistical concerns like the cost of care and legal planning.
Family members and loved ones are an integral part of a palliative care plan. The plan can include services to help with caretaking responsibilities, and resources to look after their own mental health.
What to Expect From Palliative Care
Living with a chronic illness can cause you to feel physical and emotional pain. If you or your loved one has trouble coping with this pain, you may want to consider palliative care.
A serious illness can make everything feel a bit overwhelming. Your palliative care team will work with you to make sure you know what to expect, and that you're comfortable every step of the way.
Where Is Palliative Care Provided?
You can receive palliative care services in different types of healthcare facilities, including hospitals, nursing homes, outpatient clinics, or even at home.
Receiving palliative care doesn't mean you stop the treatment that might cure your illness. You can continue to receive this care, along with support for all aspects of your health and well-being. You can also access this kind of care at any stage of your illness.
---
How Palliative Care Can Help the Terminally Ill and Their Loved Ones
If you have a chronic or terminal illness, palliative care can provide you with support and relief from pain and other symptoms. In addition to addressing physical symptoms, a palliative care team can work with you to address your emotional, psychological, social, and spiritual needs.
Loved ones are also included in a palliative treatment plan. They can take advantage of resources including caretaking support and bereavement counseling.
---
The Difference Between End-of-life Care and Palliative Care
Though they often get confused, palliative care and end-of-life care are not the same things. Palliative care may encompass end-of-life care, but palliative care can be part of your treatment at any stage of illness.
Palliative Care
A palliative care plan will focus on your comfort, help enhance your well-being and allow you to live your life to the fullest while dealing with a chronic disease. During palliative care, you'll receive treatment to manage your symptoms in conjunction with treatments meant to stop or cure your illness.
Being in palliative care doesn't mean you're at the end of your life. In fact, many people receive this comforting care for years. Some are cured and no longer need it.
End-of-life Care
End-of-life care takes place in the last weeks or months of life. Treatment focuses on managing symptoms and enhancing comfort, but not on trying to cure the illness.
---
Questions to Ask Your Doctor About Palliative Care
If you're thinking of having a conversation about palliative care with your doctor, it's a good idea to be prepared with a list of questions. In the days leading up to your appointment, have a pen and paper handy and write down any questions that come to mind.
Bring your questions with you to the appointment or have a loved one who is coming with you take charge of it and ask questions on your behalf.
Some questions you might want to ask your doctor about palliative care include:
Do you recommend palliative care for me? Why?
What's included in palliative care that's different from the care I'm already receiving?
Who will be part of my palliative care team?
How do I find out if I'm eligible for palliative care?
Where can I receive palliative care?
What will happen if my symptoms get worse? What will happen if my symptoms get better?
How are my loved ones involved in my palliative care plan?
How will I communicate with my palliative care team?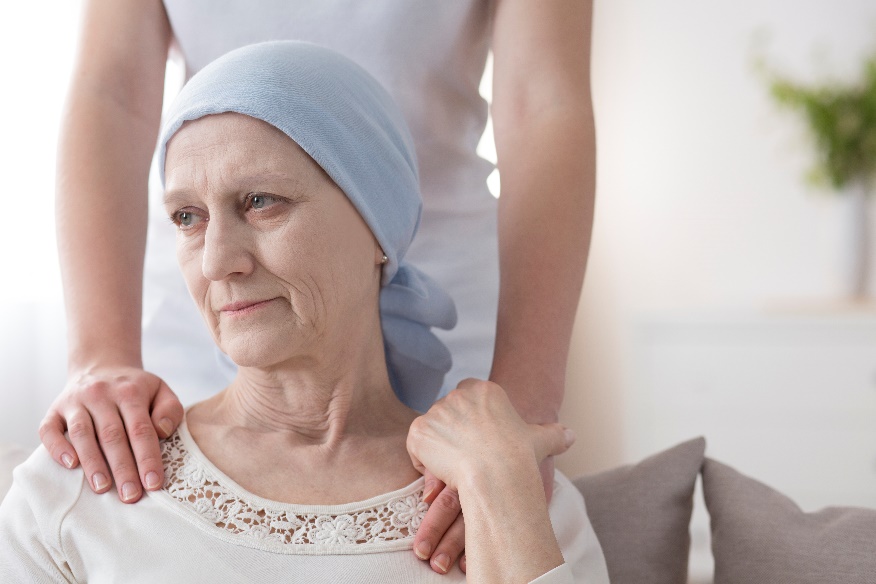 Frequently Asked Questions
Here are some frequently asked questions and answers about the 5 stages of palliative care.
How long do patients survive in palliative care?
The amount of time patients remain under palliative care varies from person to person. Many people remain on it for weeks, months, or even years. Some are able to transition out of it because their symptoms have improved or they are cured. When palliative treatment is no longer working, your doctor will discuss options for end-of-life or hospice care.
How do you know when end of life is near?
When palliative treatment is no longer working, it may be time to transition to end-of-life care. This type of care focuses on the patient's physical comfort and mental, emotional, and spiritual health as the end of one's life approaches.
An irregular pulse, drop in body temperature, mottled skin that's purple or blue in color, and irregular breathing or gasping are all signs that end of life is near.
---
Summary
Palliative care can provide a number of physical, mental, emotional, social, and spiritual supports for people living with chronic illnesses and their families. If you're having trouble coping with the pain and symptoms of a life-limiting disease, it may be time to consider palliative care.
The Sage Family of Companies is here to answer any questions you may have.
Elevation Hospice
Colorado
Elevation Hospice
Colorado
---
Article resources: